home
ABOUT
TOPICS
ARCHIVES
CONTACT
ONLINE SHOP
JA
EN
ZH
Hiyoshiya, which has been manufacturing traditional crafts, Kyo-wagasa for over 160 years, continues to make a variety of Wagasa such as Ban-gasa, Janome-gasa, Nodate-gasa, and also work on the restrations of Wagasa used in temples, shrines and traditional ceremonies.
We take on new challenges while preserving the tradition of Kyo-wagasa. We have expanded into the fields of design lighting and interiors, using natural materials and we continue to propose products and spaces where you can feel the beauty of traditional techniques in modern life.
Besides, we are engaged in overseas business as well as domestic, by utilizing the know-how and networks that we have expanded to more than 15 countries. We provide consulting on design management of traditional industries and small and medium-sized enterprises, produce regional brands, support overseas expansion, etc.
In recent years, we have also been working on human resource development projects that allow local companies and regions to produce by themselves. We are also working to support the promotion of sustainable regional industries.
We hope to redefine the value of the history and culture of Japan in which we live in line with the modern global society, and contribute to the succession of tradition and the development of crafts based on the philosophy of "Tradition is Continuing Innovation"
Tradition is
Continuing Innovation
Hiyoshiya Business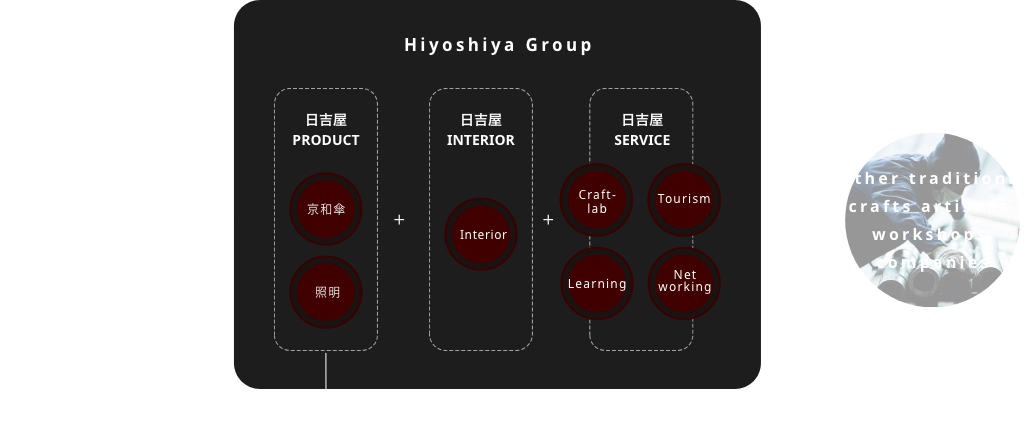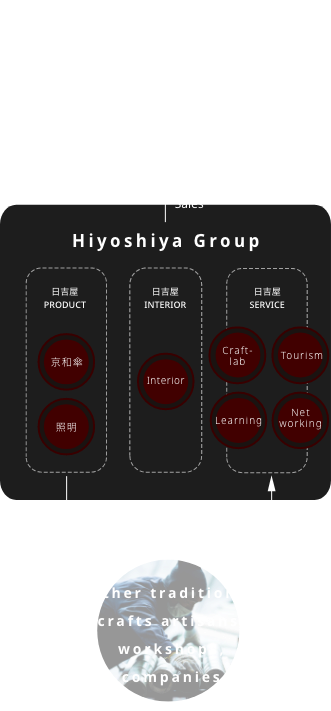 We contribute to the development of the trational industry, by bringing back the know-how of product improvemnt and domestic/overseas sales to other traditional crafts artisans, workshops and companies.
KYOTO Headquater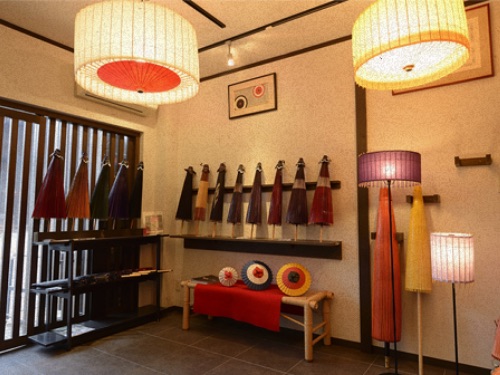 Address 546 Dodo-cho, Horikawa Teranouchi-higashi-iru, Kamigyo-ku, Kyoto
Phone +81-75-441-6644
Fax +81-75-441-6645
Opening hours Monday-Friday 10am - 5pm
* Store is open on bank holiday.
* Store can be open on Saturdays by reservation. Please call us 3 days prior to your visit.
Access by train
JR: #9 bus from JR Kyoto station, get off at Horikawa-Teranouchi stop, walk for 1 minute
Subway: Karasuma-line, get off at Imadegawa station, take #2 exit and walk for 12 minutes
Hankyu railway: #9 or 12 bus from Horikawa street after getting out of Shijo-Omiya station
Access by city bus
From JR Kyoto station, #9 from Nijo-jo castle, #12 from Shijo-Kawaramachi. Walk for 1 minute from the closest bus station, "Horikawa-Terano-Uchi"
KYOTO Nishijin Office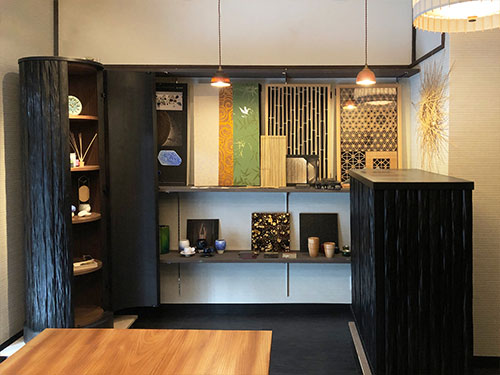 Address 203 Tateyashiro-kitahancho, Kamigyo-ku, Kyoto
Phone +81-75-432-8751
Fax +81-75-432-8015
Opening hours Weekday 10am - 5pm
Access by train
Subway Karasuma line: Walk from Kurama-guchi station #2 exit for 15 minutes
Access by city bus
From JR Kyoto station, #9 from Nijojo-castle, #12 from Shijo-Kawaramachi. Descend the bus at "Tenjin-kouen-mae" and walk for 7 minutes
Access by car
Go on Meishin-Highway"Kyoto-South IC", go north side from R1, and enter Horikawa-street from R1. Go to the west side from Horikawa-Imadegawa crossing and go north side on Imadegawa-Omiya. Turn left when you see a family mart on the northwest side. Then, turn right at the first turning point to proceed towards the north. Proceed further north, 10m from the second turning point, and you will see the place on the east side
TOKYO Showroom (Reservation only)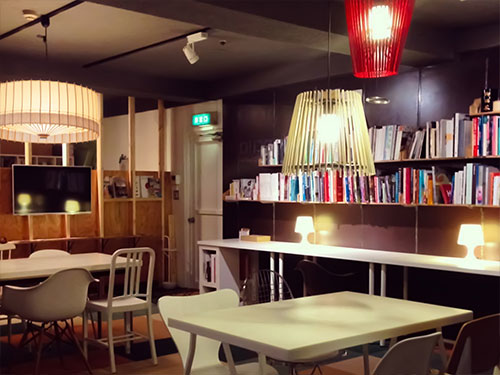 Address 4F Kimoto Bldg. 2-18-17 Kojima Taito-ku, Tokyo
Phone +81-70-5668-8566
Opening hours Monday-Friday 10am - 5pm
* We are open on bank holidays.
* Please call us 3 days prior to your visit to make a reservation.
Access by train
Subway Toei-Oedo line/Tsukuba-express "Shinokachi-machi station". 1minute walk from A4.
Profile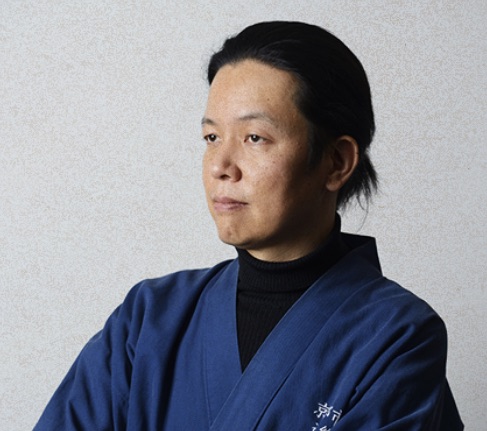 Kotaro Nishibori
Kyo-wagasa, Japanese traditional craft
Hiyoshiya, 5th Generation Head

President of Hiyoshiya Co., Ltd.
President of TCI Laboratory Co., Ltd.
Director of DENTO Co., Ltd.
Board member of Nonprofit Organization DENTO
The fifth successor of the only Kyo-wagasa manufacturer "Hiyoshiya". Born in Shingu City, Wakayama Prefecture. After studying abroad in Canada, became an interpreter at the city hall, but after getting married, was charmed by the beauty of Kyo-wagasa at his wife's parental home, "Hiyoshiya". Quit the job of a civil servant and decided to shift to a craftsmanship. Inaugurated as the 5th generation in 2004. Under the corporate philosophy of "Tradition is Continuing Innovations" we are actively developing new products that utilize the technology and structure of Japanese umbrella (Wagasa), as well as inheriting traditional Wagasa. Aim to become a global long-established venture company.
We are also working on the development of collaborative products with domestic and foreign designers, artists, and architects, and have been actively participating in overseas exhibitions since 2008, Maison & Objet (Paris), Ambiente, Tendednce, Light + Building (Frankfurt), ICFF. Exhibited at (NY) etc. Started overseas export centering on the Japanese-style lighting "KOTORI-" series. Currently deployed in 15 countries. In 2012, utilizing the experience and network cultivated at Hiyoshiya, established TCI Laboratory Co., Ltd., which supports Japanese traditional crafts and SMEs' overseas product development and marker development, and became the representative. Since 2012, he has been hosting the Contemporary Japanese DesignExhibition at Fuori Salone, Milan.
---